Google has been alerting that, starting mid-March 2022, they will allow higher-level callout ad extensions to show along lower-level extensions. It was about time. Finally a Google change that's in our advantage. You can now create account-level callouts that say "Free Shipping" or "In Business Since 1929" and campaign-level ones that are more specific to the campaign's topic.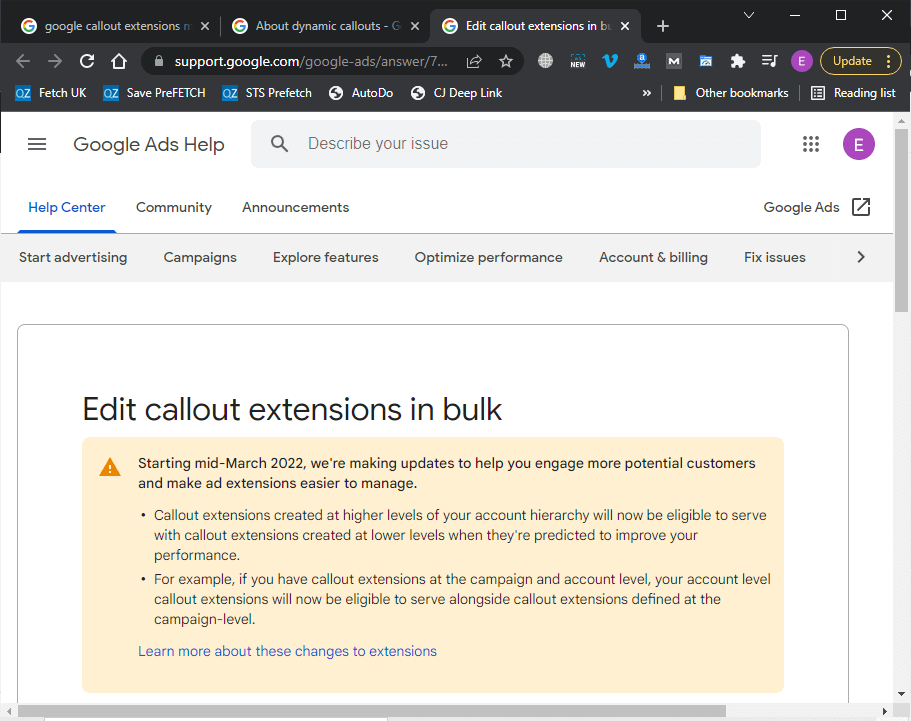 Prior to that change, only the lowest level of existing callouts were showing. So, even if you had great callouts at the account level and just a few more-specific callouts at the campaign or ad-group levels, only the latter could show. The only workaround was to copy the account-level callouts into the lower level.
Callouts are a powerful click-through-rate enhancer. Try UltraGranular for free now and it will suggest various callouts from your search term report.
Not only will it save time, but it will also allow campaign managers to offer more callouts for Google Ads to choose from. The former system allowed only 20 callouts per level (account, campaign or ad group). Now that callouts from all levels can be combined, a total of 60 callouts could be used to create countless variations perfectly tailored to the searcher's intent.
And since callout extensions serve as a confirmation of features, it can only mean good news. At last. Unfortunately, Google didn't say exactly when in "mid-March 2022" it would apply, but we'll certainly get some of the campaigns that we manage ready by end of March or April. In some categories we've been feeling a little tight with just 20 callouts.